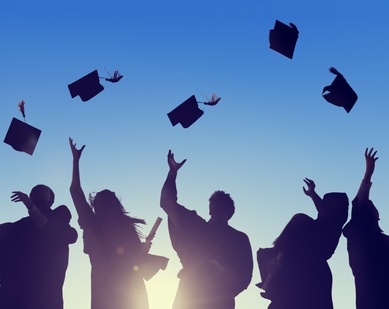 FOR IMMEDIATE RELEASE
Occoquan, Virginia - November 1, 2016 - The John Mathis Entrepreneurial Spirit Award, named after the father of One Degree Capital co-founder Jenn Mathis, is now accepting applications for its inaugural 2016-17 academic year scholarship award.
"Daddy continues to be an enormous inspiration to my growth as a business owner," explains Jenn. "He constantly inspires, encourages and mentors me on business ownership and leadership. I would not be where I am today without him."
Jenn and her business partner, Rod Loges, routinely seek ways to give back to the communities in which their business serves, including donating goods, services and time as well as mentoring aspiring entrepreneurs of all ages.
"When Rod and I discussed starting a scholarship," Jenn continues, "we knew we wanted to create something that encouraged today's entrepreneurial youth. Small business owners employ over half the nation's workforce. Here at One Degree Capital we do everything we can to encourage growth in this critical segment of our society."
The application process opens on November 1 - John Mathis' birthday - and continues through the end of the year. Semi-finalists are notified in February with final selection made on March 13 (the anniversary date of One Degree Capital's founding). The scholarship award is open to high school seniors who either work for a small business owner or who currently own their own small business. For more details, visit www.onedegreecapital.com/scholarship.
About The John Mathis Entrepreneurial Spirit Award
High school seniors who are either employed by a small business or who own their own small business are eligible to apply. The non-renewable $2,000 scholarship award can be applied toward tuition and fees of a postsecondary school. For full details and to apply for the scholarship award, visit www.onedegreecapital.com/scholarship.
About One Degree Capital
One Degree Capital is a privately funded direct lender to small business owners nationwide. Established in 2010, One Degree Capital has helped thousands of business owners start, sustain and grow their businesses by helping them find the right type of business loan for their unique needs. One Degree Capital offers a full suite of small business financing including business loans, working capital, equipment financing, SBA-backed loans, factoring and more. For more information, contact Jenn Mathis at 1.703-579-6868.
Media Contact:
Jenn Mathis
1.703.579.6868
media@onedegreecapital.com
###