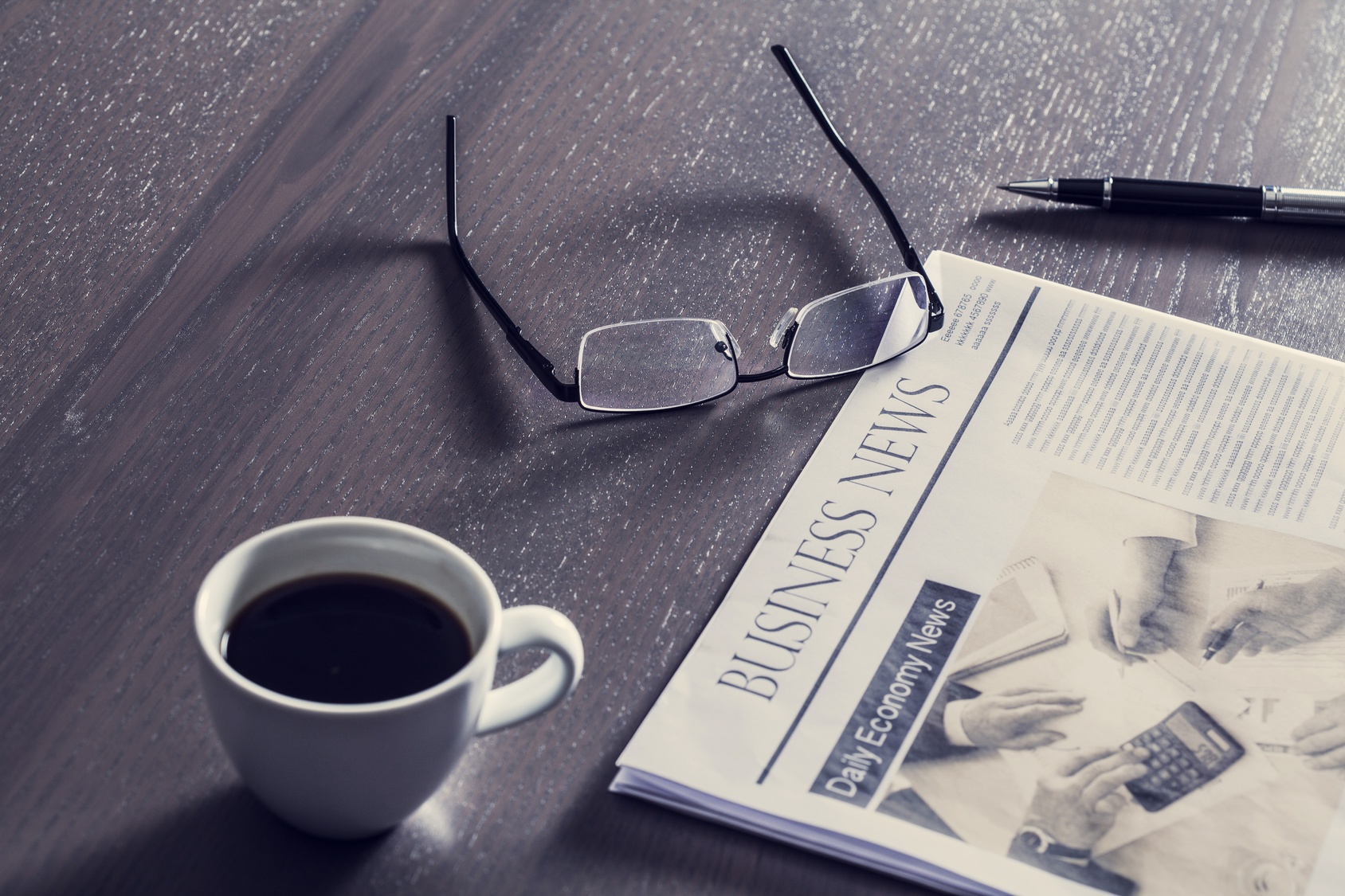 The October 2016 Paychex IHS Small Business Jobs Index revealed a slight increase in small business jobs growth compared to the same time last year, but the national index is now at its lowest point year-to-date.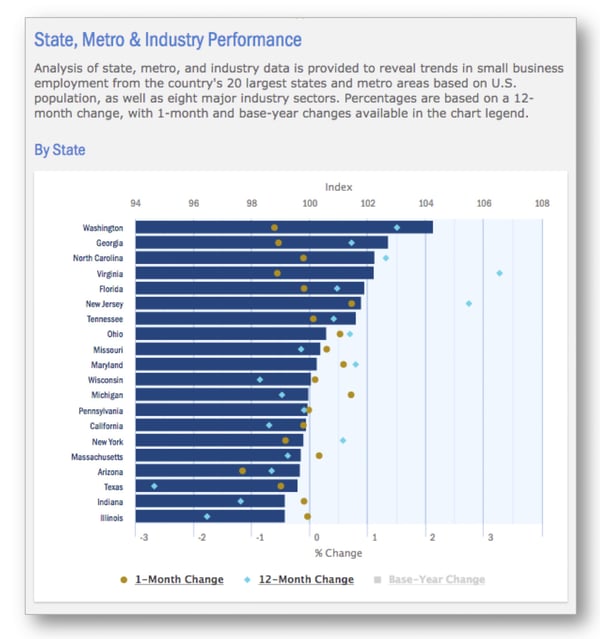 Source: Paychex | IHS Small Business Jobs Index
Nearly 95 percent of employers in the US are classified as small businesses, making the Small Business Jobs Index an important economic indicator for our nation. Changes to how businesses are hiring (or not hiring) can be an early signal of strengths or weaknesses to our national economy.
Highlights for October 2016:
BEST REGIONS: SOUTHERN ATLANTIC, EAST SOUTH CENTRAL
Both the Southern Atlantic (which includes Virginia, the Carolinas, Georgia, Florida and Maryland) and East South Central (Alabama, Mississippi, Kentucky and Tennessee) showed the strongest growth.
TOP 5 GROWTH STATES
Washington showed the most growth by a wide margin, followed by Georgia, North Carolina, Virginia and Florida
TOP 5 METRO AREAS
Seattle, Atlanta, Dallas, Washington and Baltimore made the top 5 metro areas of the index.
WORST PERFORMING INDUSTRIES
The best performing industry of the Index was Leisure/Hospitality (+0.63%) while Manufacturing showed the worst performance (-1.41%).