How Knowing 'Why' Led Website Developer WIX to $1 Billion
Rod Loges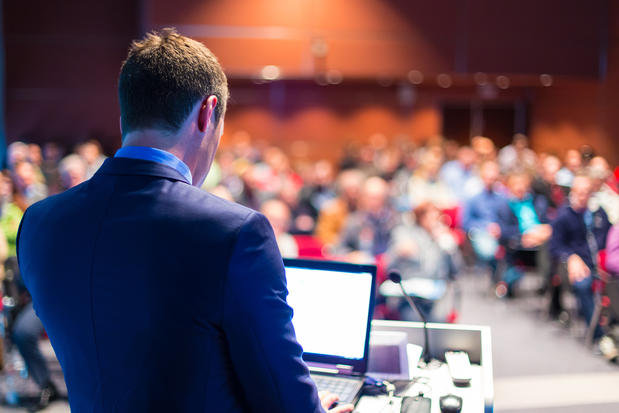 Five, four, three, two, one… Happy New Year! Well, almost! The New Year is a great time to evaluate our business goals and make sure we know the answer to the question, "Why do we do what we do?"
Here is a great example: Avi, a business associate I met in 1999, said to me at the time, "Rod, I want to make it easy and affordable for business owners to build and manage websites."
In 1999 that was easier said than done. But Avi and a few of his associates started a company that set out to do just that. While his company attracted millions in venture funding, they never gained a critical mass and eventually sold to a competitor.
Flash forward several years later to a phone call I received from Avi who proudly claimed, "Rod, I have finally found a way to make it easy and affordable for business owners to build and manage websites."
Now, those who know me know that I am a bit of a tech snob. I remember looking at the phone thinking, "WOW, that is a big claim to make!"
Sure enough, Avi's tenacity paid off. Today his company, WIX, trades on NASDAQ and has a value of just under $1 billion – that's right – just under $1 billion.
One Degree Capital is a customer of WIX.com, and we love it.
Across three businesses and over 16 years, Avi always knew his "Why" and stuck to it. As quoted from the company's website, Wix's vision is "We make it easy for everyone to create a beautiful, professional web presence."
A common thread that runs through most successful companies is that they know their WHY – the main reason they do what they do. They know and stay committed to their "Why."
So here is a question for you: As a business owner do you know your "Why?" If you need some help, ask yourself the following questions:
— Why? Why does your business exist? Are you passionate about this?
— Who? Do you enjoy working with your target audience?
— How? Do you serve your customers in a unique and valuable way?
If you are interested in learning more about how to build your "why" here are several great resources:
Simon Sinek, internationally acclaimed author of "Start with Why," has a powerful TED Talk https://www.youtube.com/watch?v=sioZd3AxmnE that is sure to inspire you to action.
Jeff Parks, a Prince William County-based seasoned consultant and a Coast Guard veteran, says "Live your passion, give your gift." www.performancebreakthroughs.com. Jeff has helped over 200 organizations define their purpose and build "High-Performance Organizations."
Margie Warrell wrote this incredible article "Know Your Why – 4 Questions to Tap the Power of Purpose." Also, she has written three books on Leadership, Life, Courage and Purpose.
Sharon Dilling, owner of Fairfax-based Ability Potentials helps people identify their unique skills, energies, and passions. It works! I took Sharon's assessment test years ago, and it said I should be the general manager of a commercial finance company. She was right!
As the owner of One Degree Capital for the past six years, I can tell you that I LOVE working with my third hero: The American Small Business Owner. Sharon's test was so helpful that I have paid for a number of people to take it.
The people who are open and willing to explore the suggested career paths have told me they later that they have truly found their "life's work."
What is your "Why?" If you know of any locally owned businesses that have a strong "Why" please share them in the comments section – I would love to learn more about the amazing business owners in our local area.