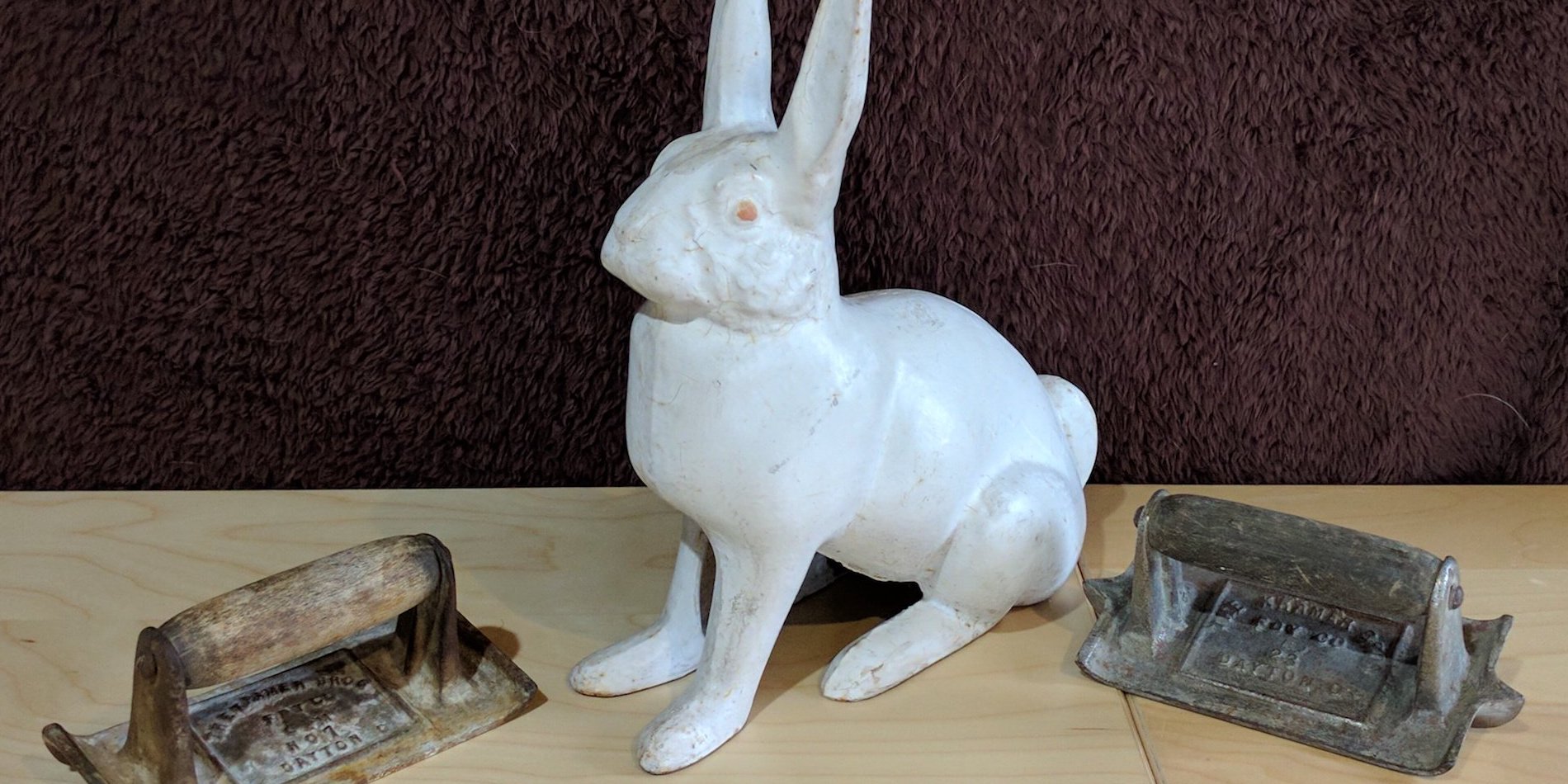 This week I got to thinking about Small Business Saturday and what it means to me.
I often marvel at the courage and tenacity of Small Business Owners. I have been fortunate to be surrounded by these humble yet strong individuals all my life: my Mom has owned a travel agency for decades, both sets of my Grandparents owned businesses and 10 out of 11 of my Aunts and Uncles are business owners. Growing up, many of our close family friends such as Butch and Mary Mitchell and Joe and Anne Shock were also business owners.
Some of my first memories are driving with Dad in a big old dump truck to Kramer Brothers Foundry, owned by Grandpa and Grandma Loges until it closed in 1973 (several of Grandpa's former employees graciously attended his memorial this year to say good-bye and share their happy memories of working for Grandpa all those years ago). I also have fond memories of watching Grandpa Bettinger happily playing piano at the family restaurant in Ada, Ohio. I guess you could say that a love of small business runs in my blood.
My daughters, Sarah and Olivia, know that when we travel we typically stop to visit independent businesses and I usually ask the business owner to "Tell Me Your Story" - those stories are almost always amazing.
Why Should Small Businesses Matter To You?
Well, for one thing, since 2008 there are more businesses failing each year than there are new businesses being created! If this trend continues it can have a major negative impact on our economy and our way of life. Jim Clifton, Chairman and CEO of Gallop, published an eye-opening article on this important issue.
Here are some staggering small business stats courtesy of Jason Nazar from Forbes Magazine:
There are almost 28 million small businesses in the US and over 22 million are self employed with no additional payroll or employees (these are called non-employers)
Over 50% of the working population (120 million individuals) works in a small business
Small businesses have generated over 65% of the net new jobs since 1995
Approximately 543,000 new businesses open each month (sadly, each month more employer businesses shut down than start-up)
7 out of 10 new employer firms survive at least 2 years, half make it to 5 years, a third at least 10 years and a quarter stay in business 15 years or more
What can I do to support Small Business?
As business owners, there are several things we can do to support other business owners. Here are just a few ideas to get you started:
Implement a "Local First" Business Policy - Consider ordering your next custom t-shirts or giveaway items from a local company instead of online - your neighborhood business owners will thank you for it!
Give Positive Public Reviews - Write a positive review (Facebook, Yelp, Google, etc) of your favorite businesses.
Travel Small - Avoid fast-food chains when traveling. Instead, search on Yelp or another "business review" site for everything from coffee shops to meeting places to restaurants. You will be amazed at the incredible experiences you will enjoy by choosing to "travel small."
Shop Small for the Holidays
Looking for unique gift ideas? Here are some great local areas where there are a lot of small independently owned businesses - there is sure to be something for everyone on your holiday gift list!
Know a Small Business Owner? Introduce Us!
Send us a photo of your favorite small business owner and tell us what makes their business great for a chance to win a $50 gift certificate. In addition, for every photo submitted we will donate $10 to our College Scholarship Fund.
Wherever you go, hug your favorite Small Business Owner or at least tell them thank you for being a "Significant" Business Owner - hey, there is nothing 'small' about owning your own business!