A Lesson Learned The Hard Way: Working ON vs IN Your Business
Jenn Loges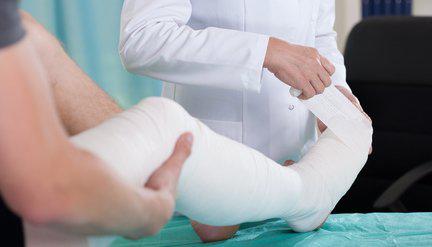 How much of your time is spent working ON your business versus IN your business? How much is that costing you? You might be surprised. My customer and friend Patrick sure was, as he explained when he called me this week.
Patrick owns a carpet cleaning business. Like a lot of service-related entrepreneurs, Patrick is a "one guy, one truck" operation. Business is good for him and he is good at upselling additional services. His customers love his work and his enthusiasm.
Like many business owners, there are just not enough hours in the day. Stopping to answer his phone from a prospective customer while cleaning an existing customer's carpet is tough to juggle. Patrick does his best to call people back quickly, but it's not always fast enough. Often they've already gone elsewhere. Patrick rationalizes that this is okay - after all, he's providing great service to his customers while he's at their homes. To him it's the cost of being a one guy, one truck operation.
Then the unthinkable happened: Patrick broke his leg one Saturday morning.
Now he was "no guy and an idle truck" with customers lined up for Monday morning. He could call and reschedule them for 2 weeks later - surely they would wait for him versus calling another carpet cleaner, he thought. Then he remembered all the carpet cleaners in his area. "If I miss those appointment times," he thought to himself, "my business is toast."
Patrick decided then and there that his company would honor those commitments. He knew of a cleaner he liked who was looking for a job. Patrick called him up that Saturday and invited him over to his home. For the rest of the weekend he shared his customer philosophy with his friend, and asked if he'd be willing to work for him. He was. Just like that, Patrick hired his first employee.
That's when an amazing thing happened...
With Patrick's new technician out servicing customers, Patrick was actually able to answer his phone - every time! Now instead of signing up less than half of his callers he was getting nearly all of them! Business was busier than ever - his bank account proved it, even after paying his technician's salary.
Patrick's leg is healing nicely. Had he taken the "safer" path and attempted to keep his customers his by rescheduling them, he'd have lost business and would have risked missing his monthly payment on his equipment - his business' biggest asset. Had he "played it safe," Patrick would have been calling me today to discuss missing his monthly payment.
Instead, Patrick called me to inquire about financing another equipment package. Business is growing, and now he's ready to expand!
"I've learned my lesson, Jenn," Patrick explained to me on the phone. "I'll never push a wand again. I can grow my business twice as fast from outside the truck as I ever could inside it."
Go for it, Patrick. Or, as they say in the acting world, "break a leg."